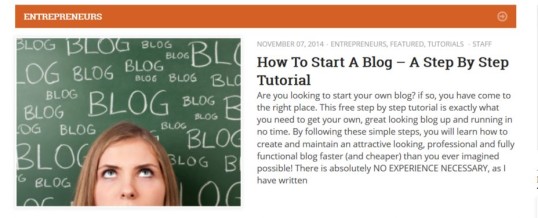 The Ya'aburnee WordPress theme is a magazine style theme with a minimalist design.  Responsive layout, unlimited colors, category templates, menu item colors, page builder, shop page, bbPress-ready and buddypress-ready are a few of the features of this theme, according to the Ya'aburnee themeforest site.
http://income.com uses the Ya'aburnee theme for it's site that teaches entrepreneurs, business owners and others how to start a blog.  This theme creates a beautiful layout for income.com, as it show cases information on technology, finance, investing, leadership and other related topics.
One of the top posts of the site that really engages and teaches the reader is, How To Create A Website, in three simple steps.  The article explains how to choose a domain,  set up hosting for the new site and the process of designing the site.
Share