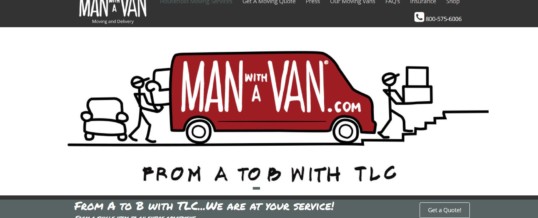 The great barriers between non-designers and designers have been lifted through WordPress. Now, anyone can build a website in less than a week just by using the WordPress platform. In fact, the platform is so popular that even major corporations depend on WordPress to handle their content and e-commerce. However, it's not as simple as picking a free theme from the hundreds available out there and slapping some content on a page, in fact many sites use a completely custom WordPress theme like this moving company in NYC. When choosing a theme, you have to be mindful of the design, responsiveness, security, features and so forth. There is a lot of value in some of the free themes, but a lot of businesses choose to go with a premium theme because they see the value in added features.
The right WordPress theme for your website will depend on what you want to build. If you are looking for a no frills yet smooth user experience, you may choose one of the free themes and be completely satisfied. These are some factors to consider as you browse different themes and what qualities you should look for.
1. Updated Features and Support
Whenever you pick a WordPress theme, you should always look for what WordPress platform it is compatible with. If a WordPress theme is only compatible with older versions of WordPress, then the developers may not be updating the theme and dealing with bugs. This leads to issues with setting up your site, security, user experience and compatibility with any of the newest features that WordPress has to offer. You always want to pick a theme that has been updated within the last three months and has plenty of support options. If you don't see a support forum, ticketing system or other way to contact the developer, then you won't have any type of support if something goes wrong.
2. Multipurpose, Multidimensional
The best themes will have a ton of great features such as multiple sidebar widgets, icons, sticky navigation, footer widgets, animated elements and lots of free plugins to go with it.  To see an example of a site using these features visit http://www.manwithavan.com/. You also want to look for responsiveness. When a theme is responsive, this means that you can view the theme on any type of screen such as a tablet or smartphone. Your website will also change so that it suits the user's needs if they are browsing in a smaller window. This is imperative for today's mobile users, but it's also just the best way to go.
3. PageSpeed Insights
Any time you are thinking of installing a theme, put the demo site through Google PageSpeed Insights and get a read on how fast it loads as well as its responsiveness. PageSpeed will give you a number of things to look and will also score the sit up to a 100 or perfect. Mostly, PageSpeed looks to see how fast your website will load. No visitor will wait more than 3 seconds typically for a site to load, so you want to make sure that the theme you pick will load quickly and not have any issues with mobile responsiveness.
4. SEO Compatibility
Most themes nowadays will have something about SEO compatibility. This means that you can use plugins like All-in-One SEO for WordPress.   Many designers use the Yoast's SEO plugin to enhance their site for search engines. This is imperative for adding meta descriptions, title tags and keywords into your content. In some cases, themes may have too much CSS or Java blocking elements, which causes issues with your SEO. Before purchasing a theme, talk to the creator about its SEO compatibility or look for any comments in the discussion about the theme that talk about SEO issues.
5. Page Builders
Finally, the easiest way to build a website if you don't have prior knowledge of web design is through a page builder. However, WordPress doesn't have a built-in, easy-to-use page builder like other platforms. Instead, you have to use plugins that allow you to build pages through elements. The most popular of these is Visual Composer. This is a sophisticated page builder that incorporates lots of different elements when you are building your page. However, not all themes are compatible with page builders. Most themes that do have visual composer compatibility will say so on the description page. However, you can always ask the creator directly if a theme is compatible with Visual Composer.
Visual Composer is not a free plugin unless you purchase a theme that has it already built into the theme, in which case the plugin comes with the theme. However, if you do a search for page builder or page editor plugins in the WordPress plugin database, you will find at least a dozen or so plugins that will work.
Free WordPress themes can be just as good as premium themes. However, you always want to make sure that they are supported and updated constantly to avoid issues with security and compatibility. If you find a free theme on a third party website, then make sure that it doesn't have any malicious code as well, as this could lead to potential security leaks for your site.
Share